Welcome to Barnabas Safe & Sound
We are currently updating our site, to include lots of useful updated information. Please bear with us during this time and contact us should you require further assistance. Thank you.
Our Vision is a community which enables young peopel to thrive!
Barnabas Safe & Sound is a Northumberland based charity, managed by people from Northumberland – for the benefit of young people from Northumberland.
Barnabas believe that all young people should have a home. It is our aim to reduce youth homelessness, and give young people the opportunity to become valued members of the local community. To do this – we encourage, enable, support, listen and accommodate.
Barnabas Safe & Sound have a track record of high quality service delivery since 2002. We have dedicated, long serving staff who are passionate about providing better outcomes for vulnerable and disadvantaged young people within Northumberland.
Our Housing project provides accommodation and support for vulnerable young people aged between 16-25 who are at risk of, or are experiencing housing crisis. In 2016-2017 we supported 30 young people, as follows:
Supported Accommodation: 18 young people
A safe place to stay, to establish roots, engage with support tailored to their own needs, and most importantly to gain essential skills for living independently.
Young People at Risk: 1 young person
Intensive support provided to a young person 24 hours per day, 7 days per week.
Floating Support: 11 young people
Support given to young people already living within their own home, or those who are ready to move on to independence but need some help in finding, managing, and maintaining their tenancy.
---
Often the young people we work with have multiple or complex needs. We believe these young people should be supported to achieve their full potential, in the same way all young people should be supported, irrespective of circumstance. Young people are encouraged to engage with other agencies and attend training, education or employment.
Barnabas Safe & Sound also manage the Barnabas Stobhill Centre. Our work within the community enables us to provide a range of development activities for the benefit of young people and their families. The centre offers fantastic sports facilities, including a multi-use sports hall, meeting rooms and community gym. Gym membership is available, and all our rooms are available for hire. Watch this space for further information about activities at the Centre. In the meantime, should you wish to book a birthday party, a fitness group, or maybe a meeting for work – please just give us a call on 01670 517721.
Please read through our Annual Review 2015-2016 to learn more about our work. Watch this space for our 2016-2017 annual review.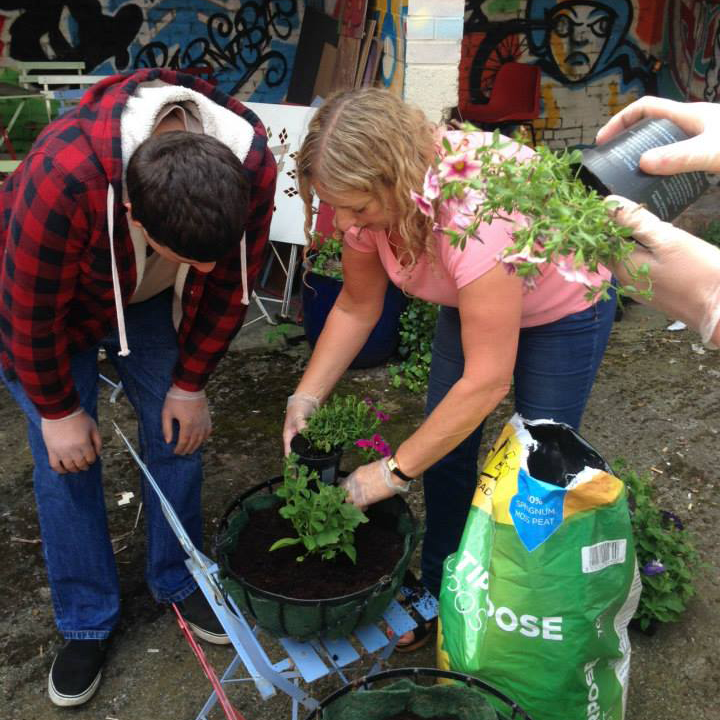 Please join us to prevent youth homelessness and promote independance in Northumberland.
We will make a difference by giving young people opportunities to enable them to develop their personal and social skills, encouraging them to make a positive contribution to their community.

Why BARNABAS?
St Barnabas was known as the "son of encouragement"
BARNABAS = ENCOURAGEMENT